Jellyfish Earrings in Chrysoprase and 18k Gold
Length: 2.5"
Handcrafted in Kingston, NY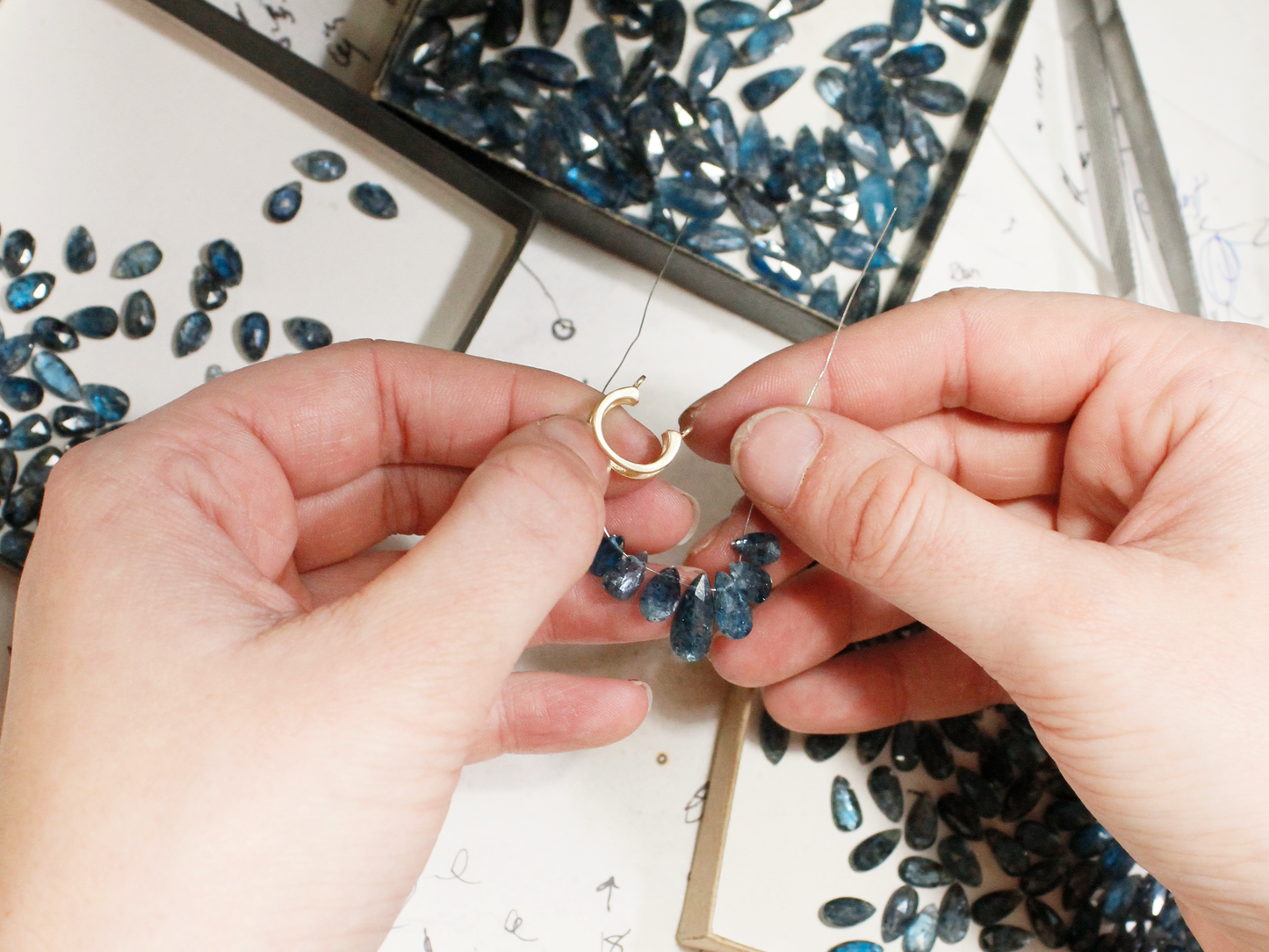 Made by Hand
Every piece of jewelry is handmade by a small team of women metalsmiths in our studio in Upstate New York.
Each piece is skillfully hand fabricated with expertise that ensures every hallmarked creation will become a coveted family heirloom.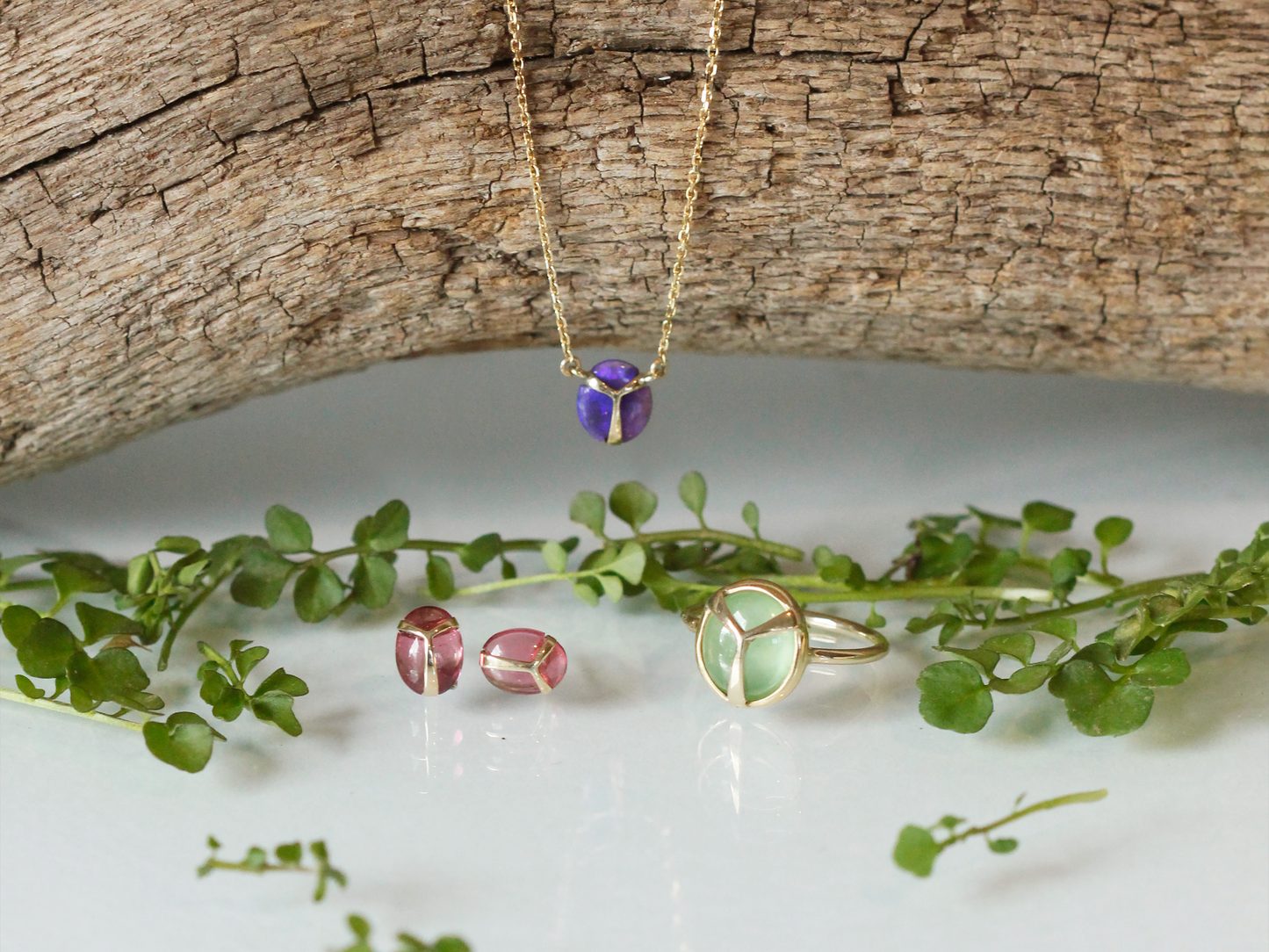 Responsible Manufacturing
We prioritize sourcing materials that have minimal environmental impact in our jewelry making process. We believe it's our responsibility to uphold ethical standards and support fair trade practices.
By incorporating 100% SCS certified recycled gold into every piece of Rachel Atherley Jewelry, we aim to make a positive impact in our communities.